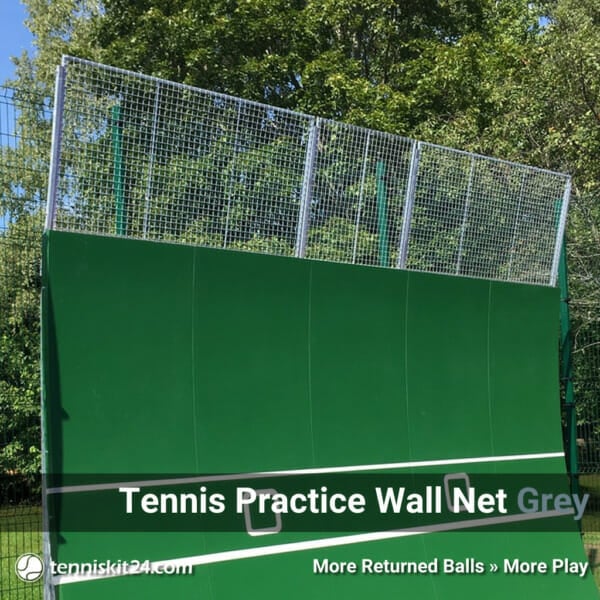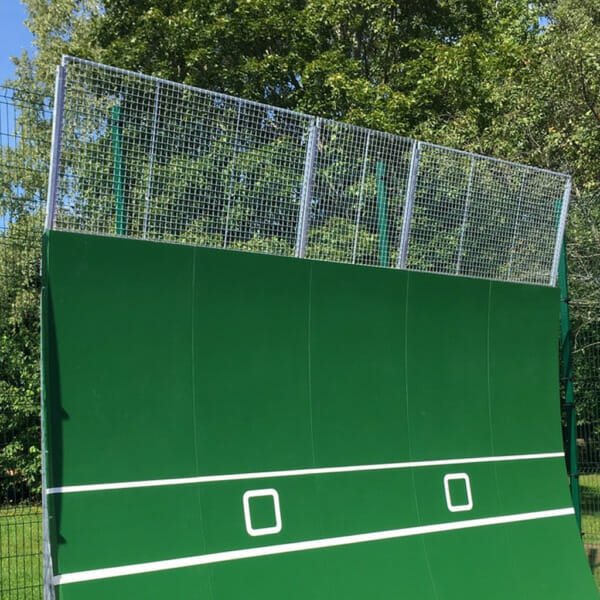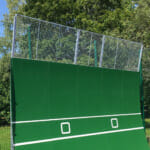 Tennis Practice Wall Ball Catching Net
One meter ball catching net made of galvanized steel mesh panel enables to increase the height of the standard 3 meters tennis practice wall.
Tennis Practice Wall (Backboard) Ball Catching Net product includes:
1. Galvanized steel mesh panel, size 1,05 x 2,0 x 0,1 m, amount: 2 panels
2. Fixing bolts set, amount: 1 box
Description
Tennis Practice Wall Ball Catching Net
Ball catching net enables to increase the height of the standard tennis practice wall. The height of the standard tennis wall is 3 meters. This can be increased to 4 meters by a 1-meter galvanized steel mesh panel for ball catching.
The tennis practice wall is the ideal "opponent" for everyone willing to improve their tennis skills. The design of the backboard and the ball-catching mesh panel is parabolic. As a result, each ball hit too low or too high comes back to the player's racket. The good-looking tennis wall enhances the functionality of the tennis court facility. Also, the backboard gives the possibility for solo practicing. Therefore, TennisKit24 recommends installing the tennis practice wall right after the artificial grass installation is completed.
TennisKit24 offers high-quality dark green (color RAL6002) tennis practice walls. The used material is a gel-coated polymer – resin with a quartz filling with galvanized steel supporting frame. Therefore, the technologically-advanced solution ensures dynamic play and endurance in any weather conditions.
For a non-standard tennis wall and installation instructions, you are very welcome to Contact Us.
Delivery information HERE